When families enter our program, they face a myriad of obstacles other than simply not having a place to live. Some have struggled with financial hardship due to a sudden death or serious illness in the family, unexpected bills and fees, or a loss of employment. Others come from backgrounds of abuse or neglect and are struggling with their past. Others have made poor life choices in the past but are ready for a second chance at life to do things the right way. Whatever their history and needs, we here at Family Promise seek to help guests and their families receive the services that they need so that they can get back on their feet.
Here are some of our success stories.
Raising them right

Cindy and the kids came to us in November of 2016. We have been blessed to get to spend so much time with them, watching the kids grow and helping Cindy get back on her feet.  They have experienced so many things while at Family Promise including job changes, getting a new family van and so many others too numerous to mention.
We have seen little Avery get almost potty trained.  Molly chose to share some of her piggy bank money with their church for a van the church desperately needed.  Jr. keeps filling his "Fundsforfamilies" Banks for Family Promise and the rest of them have just grown so much in the last few months.
We are pleased to announce that Cindy has officially moved on, but she has not gone far. Cindy and the kids are the first family to move into Promise House.  We are so excited to be able to continue to work with the whole family over the next two years.
TAMIKA'S HARD WORK
There is always somethi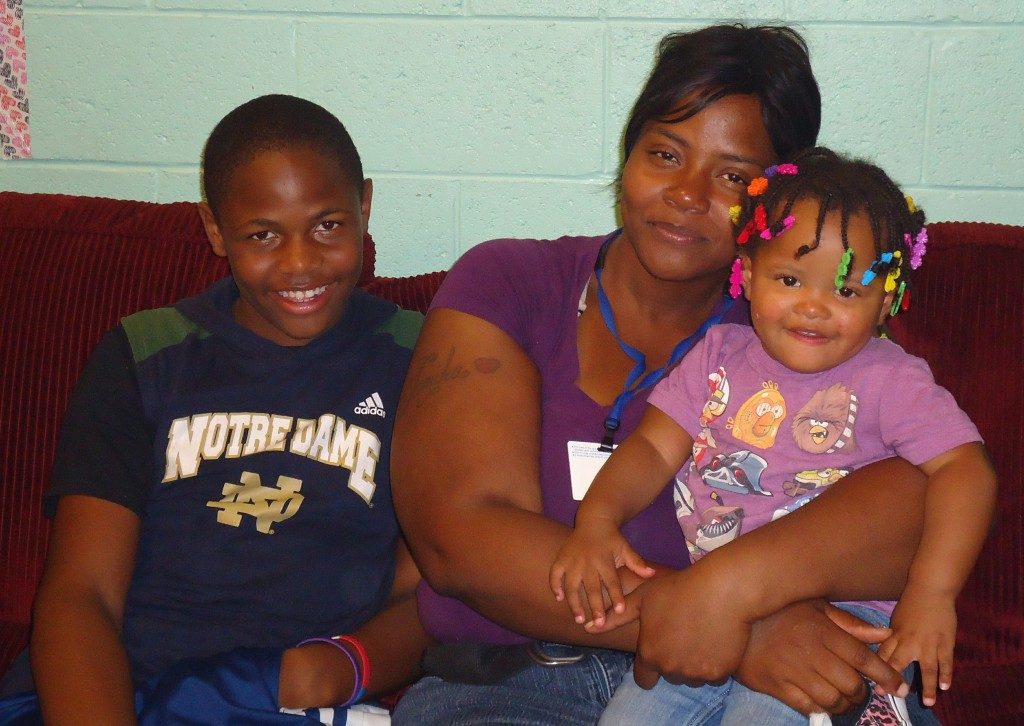 ng to learn from our guests that come through Family Promise. Occasionally, a lesson is taught in such a way that it restores hope and encourages us to just be better people.  Tamika was such a guest.  She never had a bad word to say about another guest or anyone she interacted with.  When she came in she told me she was going to find a job. I hear that often from new families. Sometimes it works out right away, other times it takes a while.  Tamika had a job within two weeks.  A job that she works very hard at, but never complained, even once.  Within a few weeks of getting her job Tamika was ready to move.  She had saved enough to get into her apartment and wanted to start a new life.
Part of the graduation process is sitting with the family and talking about the matching funds from the United Way.  I began to get the paperwork out and Tamika stopped me.  She explained that she didn't want the extra money.  She told me to save it for a family that really needed it.
That was my lesson that Tamika taught me. I saw a selfless heart and an honest desire to just work hard and do well, and live a life.  She stops by to say hello a few times a month.  She and her children are doing well.  I asked her one time how she gets by without complaining. She told me that she just focuses on what's right instead of what is wrong, because things could always be worse.  Truer words have never been spoken.